Who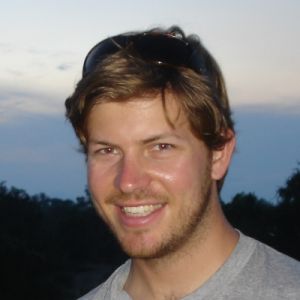 Will Gilmore
Will has been working in the automotive / fabrication industry since 2006, utilizing his diverse background and experience to bring a multi-disciplinary skill-set to projects.  Before Gotham Machine he was a metal fabricator working primarily in architectural metal in the New York metropolitan area.
Will graduated from Wesleyan University with a BA, majoring in Government. He continued his education at technical school in Laramie, WY completing courses in automotive repair and fabrication.  Working in high-end automotive restoration and service, Will dreamed of creating rather than repairing.  After a seminar and apprenticeship with metalshaper Fay Butler, Will was driven to pursue his passion for creation in his own automotive metal fabrication shop in Upstate New York.
Growing up in Manhattan, Will has always been fascinated by machines, transportation, architecture, urban planning, and design.  His interests include vehicles of all kinds from hot rods to electric cars to bicycles to boats.  Will also enjoys sailing, being outdoors, machine tools, politics, sheet metal shaping, and dogs.